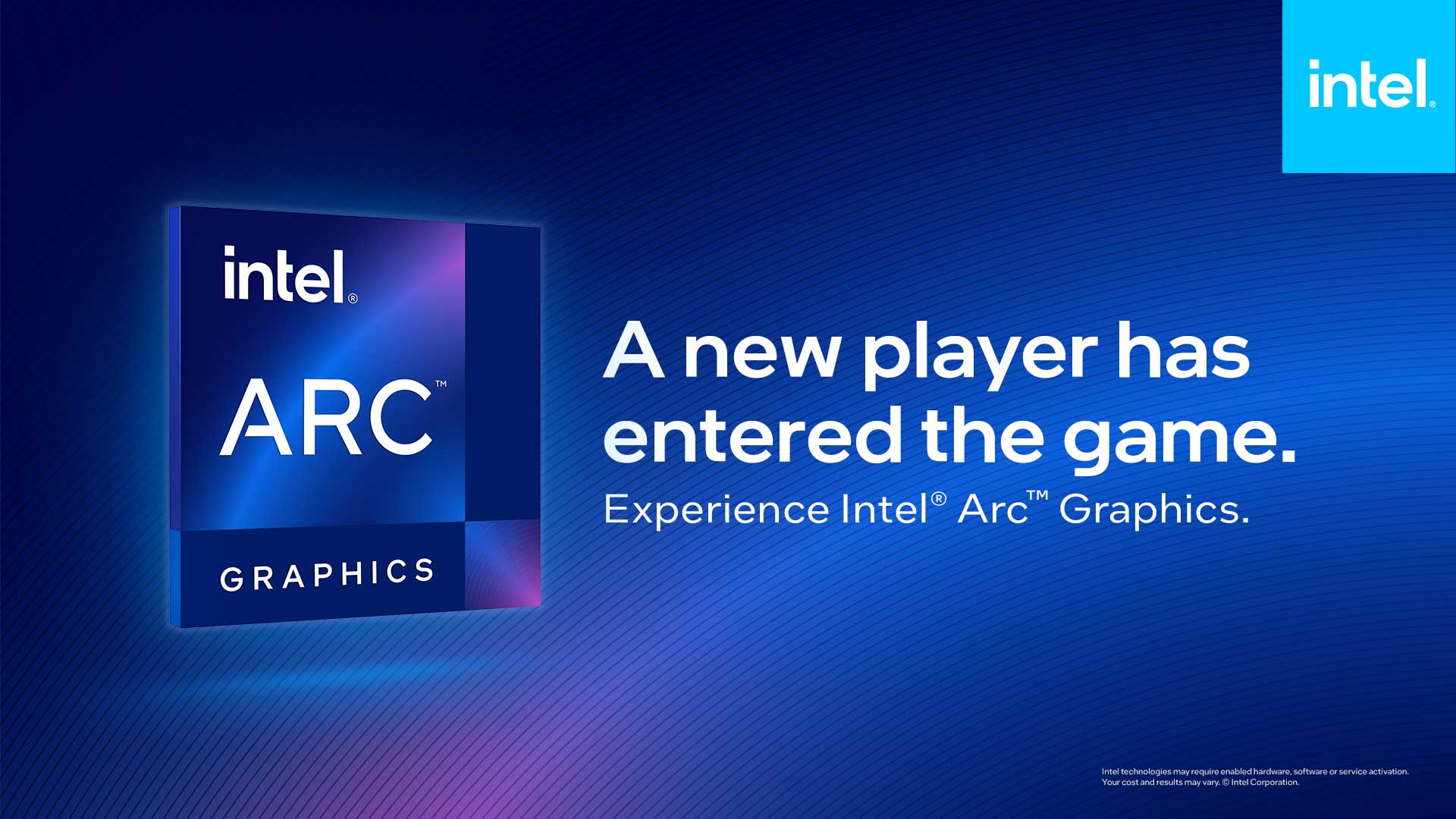 Intel's first-gen discreet graphics card – Intel® Arc™, is finally here. Continuing on Intel's rich legacy in chipsets and processors, the Intel® Arc™ Graphics aims to offer high-performance graphics for every demanding use case like – Gaming, Creativity, or streaming.
The new Arc™ cards are built on Intel's new Xe High-Performance Graphics microarchitecture, or Xe HPG. The Xe HPG is explicitly made for gamers and creators and comes with built-in features like machine learning, graphics acceleration, and ray tracing hardware offering unmatched performance.
The Intel® Arc™ Graphics cards enable an immersive gaming experience coupled with lifelike graphics and are available for desktop PCs and laptops to help creators and gamers express themselves. This discreet graphic card is available for desktops and laptops. 
The Intel® Arc™ A380 graphics is available as a separate discrete graphics card allowing users the flexibility to custom build a powerful computing machine with components of their choice. 
This graphics card offers fluid, enhanced gaming performance allowing gamers play the latest and most popular high-performance AAA titles with up to a mesmerizing 230 FPS. 
It offers 4.4x faster hardware-accelerated AV1 encoding in Wondershare Filmora with Intel Arc A380 Graphics compared to software encoding and over 1.88x faster encoding in DaVinci Resolve with Deep Link Hyper Encode compared to only using dedicated graphics – thus enabling creators to save time by finishing regular tasks rather quickly.
Moreover, the GPU is also available on some of the most powerful laptops from mainstream laptop brands like Samsung, HP and MSI, offering productivity and powerful performance for the users who prefer portability. Let us have a look at a few laptops that come with the latest Intel® Arc™ Graphics:
Samsung Galaxy Book2 Pro (opens in new tab): This compact and stylish laptop from Samsung comes with the latest 12th Gen Intel® Core™ processor coupled with 8GB memory and 512GB of onboard SSD storage. It comes with an integrated Intel® Arc™ A350M Graphics (4 GB GDDR6 dedicated) card.
HP ENVY Laptop OLED Touch 16 (opens in new tab) – The highly portable and powerful HP Envy laptop comes with a 12th Generation Intel® Core™ i7 processor coupled with 16 GB DDR5-4800 MHz RAM, 512 GB NVMe M.2 SSD and an integrated Intel® Arc™ A370M Graphics (4 GB GDDR6 dedicated) card. It also boasts a 16-inch vibrant OLED panel with UHD+ resolution.
MSI Thin GF63 (opens in new tab) – The MSI Thin GF63 is a gaming laptop that comes configured with a 12th Gen Intel® Core™ processor coupled with 8GB memory and 512GB of onboard SSD storage. The laptop comes with an integrated Intel® Arc™ Graphics card that offers striking graphics and a smooth gaming experience.
Talking about gaming prowess, the Intel® Arc™ Graphics comes with an optimized Intel®Xe Super Sampling technology (XeSS) – which, with the help of AI, offers you the best gaming experience. It has a unique AI-powered and hardware-based algorithm that can even upscale low-resolution graphics to provide an immersive gaming experience.
The new GPU also supports DirectX 12 Ultimate and brings next-generation features essential for modern gamers, like ray tracing, variable rate shading, mesh shading, and sampler feedback.
Creative people, on the other hand, have access to raw power thanks to the hyper-advanced media engine accelerated by Intel® Deep Link technology. This technology helps accelerate video and image workflows by intelligently leveraging multiple compute engines and even AI capabilities.
It is the world's first GPU with hardware-accelerated encoding for AV1 and lets you create, stream, share, and consume high-quality AV1 content, up to 8K resolution. It is also the first graphics card that supports all current leading media formats.
The Intel® Arc™ Graphics will not only improve the overall experience but will offer users a powerful solution to drive their computing experiences.
To know more about Intel® Arc™ graphics, visit: www.intel.in/content/www/in/en/products/details/discrete-gpus/arc.html