The Google Pixel Tablet is an anticipated… well, tablet from Google, the clues are in the name, aren't they? It was first announced at Google IO 2022.
This came as a complete surprise, as other than a job advert there had been no previous sign that Google was working on a new slate. But not only has Google now confirmed that it is working on one, it's even shown images of the Pixel Tablet, and shared the first details.
Since then, the company gave the Pixel Tablet another showing at the launch of the Google Pixel 7. This still wasn't a full announcement, but it gave us a good idea of what to expect.
Below, then, you'll find everything we've heard so far about the Google Pixel Tablet, including both what Google has told us and various leaks. We'll also update this article whenever we hear anything new.
Cut to the chase
What is it? An upcoming tablet from Google
When is it out? 2023
How much will it cost? No idea yet
Google Pixel Tablet release date and price
Google has confirmed that it's aiming to launch the Pixel Tablet sometime in 2023, so there's quite a while to wait before it's available to buy.
The company didn't get any more specific than that, but we can take an educated guess at when we might see it, as there are two points in the year when Google tends to release new hardware. First there's Google IO, which almost always takes place in May.
Then there's the launch of new numbered Pixel models, which happens towards the end of the year, usually – but not always – in October. So during one of those events would be an obvious time for Google to launch the Pixel Tablet, but it's entirely possible the tablet could be unveiled at another point in 2023 instead.
Of the two likely options we'd think October is the most likely, as Google didn't sound certain that the slate would even be out by the end of 2023 – rather that's just the company's goal. So there's probably a lot of work left to do on it.
So far, we have no idea how much the tablet will cost. We can't even really guess as the company hasn't recently launched any other tablets, and we don't know how high-end the Google Pixel Tablet is.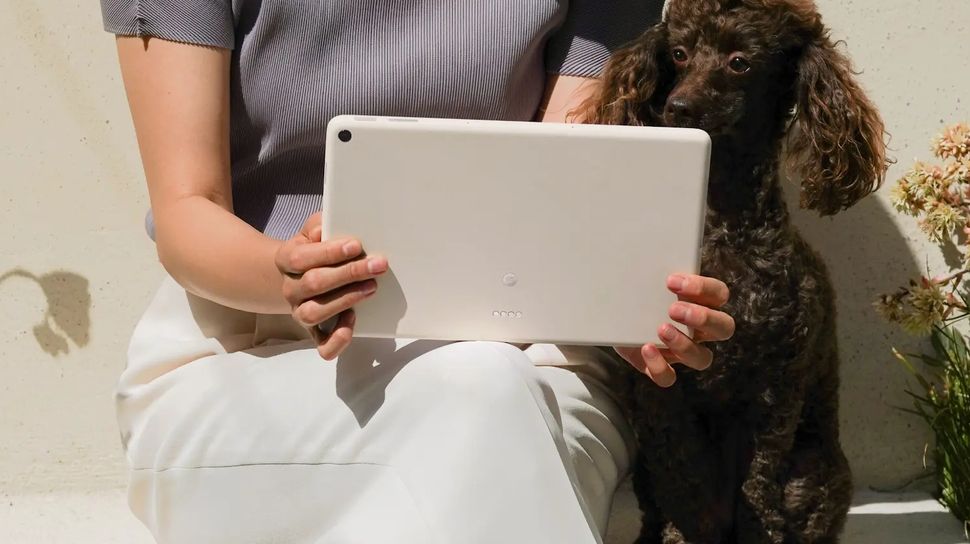 Google Pixel Tablet confirmed information
Google has shared some images of the Pixel Tablet, two of which you can see above, and two more of which you can see below.
The slate is shown here in white with a curvy rear, a "premium nanoceramic finish", fairly large bezels around the screen, and a single-lens camera on both the front and the back.
From the design – which is a bit like a Google Home Hub without the stand – we're thinking this will probably be a mid-range slate rather than a high-end one, so it could be more of a competitor to the basic iPad 10.2 or the iPad Air (2022) than an iPad Pro 11 or the Samsung Galaxy Tab S8 Ultra.
That said, Google has confirmed that it will use the same Tensor G2 chipset as the Pixel 7 and Pixel 7 Pro, so it should have a reasonable amount of power.
We also know of course that the Pixel Tablet will run Android – specifically Android 12L, which is designed for large screen devices. Being a Google device it's also sure to get a lot of software updates – and to get them promptly.
The Pixel Tablet is also designed to work with a Charging Speaker Dock, which you can see in the image below.
This turns the slate into a smart home device more like the Google Home Hub or the Nest Hub Max. As the name suggests, this can both keep the Pixel Tablet charged, and offers better speakers than the tablet itself.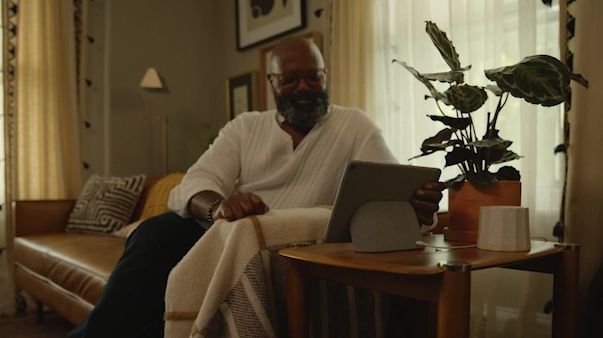 The Pixel Tablet is apparently easy to both dock and undock using magnets, and this Charging Speaker Dock is being built so that the Pixel Tablet remains useful at all times when at home, serving both as a slate and a smart home display.
Google Pixel Tablets leaks and rumors
Otherwise we're in the realm of leaks and rumors, and so far on that front we've seen that a Google tablet has been certified to support a stylus – so it's very likely that the Pixel Tablet will.
Beyond that we can speculate that it might have the same 50MP rear camera as the Pixel 6, since Google doesn't tend to change up the camera hardware it uses too often, and that was a new sensor for the range.
It might not get quite the smartphone camera experience though, as camera app code (opens in new tab) points to missing features. Apparently there might not be 4K video recording, or certain features like slow-mo or audio zoom for videos.
We've also heard rumors that the tablet will be quite a low-spec, affordable one, with 4GB of RAM predicted. It may miss out on GPS and cellular connectivity features as well.
Storage options of 128GB and 256GB and a screen size of 10.95 inches have been mentioned in a leak – a leak that also says the tablet was in its internal testing phase as of the end of September 2022.
Google also may have inadvertently revealed more about the software running on board the Pixel Tablet: it's not much of a look, but we'll take it.